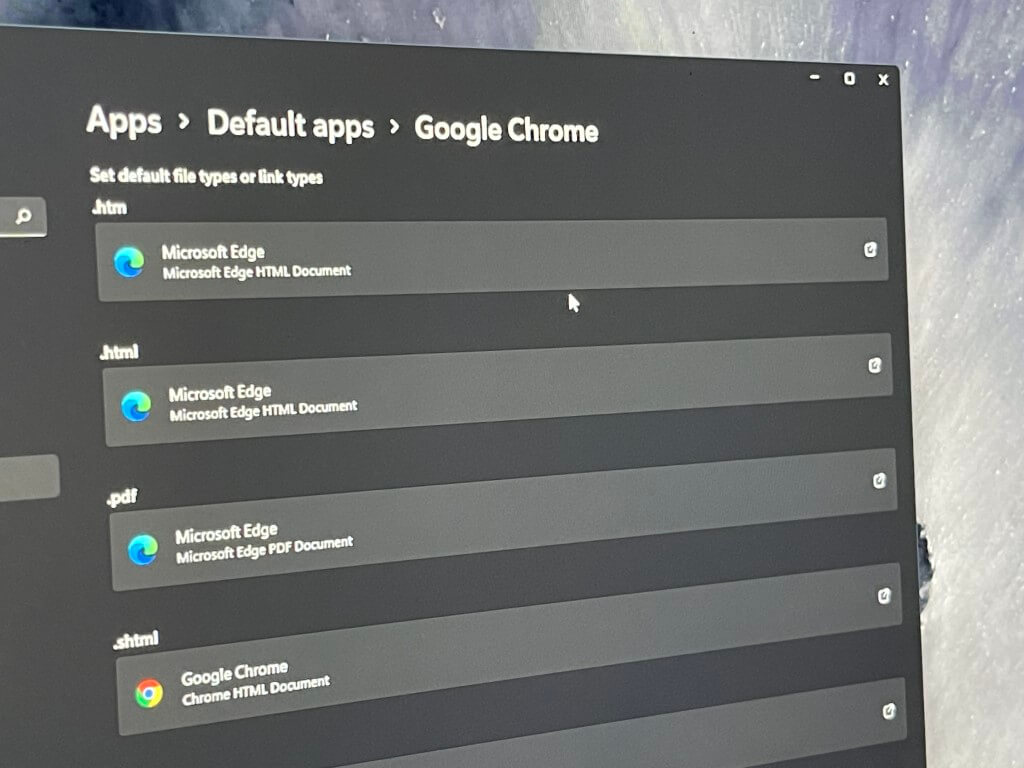 How to Change Default Web Browser in Windows 11
There are many things that are different about Windows 11 in its current beta state. Compared to Windows 10, the design has changed, as have some of the stock apps. A change that is quite controversial recently concerns the modification of the default web browser. Microsoft has (so far) removed the ability in Windows 11 to switch browsers with one click, although you can still change file associations to set a default browser.
This was recently covered by Tom Warren of The Verge which notes that Microsoft is making it harder to change the default web browser in the next-gen OS.
But is this really the case? We'll let you be the judge, so follow us as we look at how you can change the default web browser in Windows 11.
Just keep in mind that our guide is subject to change. Windows 11 is currently in beta and not final. The steps we mention here may change and we will do our best to keep the guide up to date.
Change the default for Google Chrome
One of the main reasons people will want to change the default web browser is to switch from Edge to Chrome. If you missed your first chance at the unique "Always use this app" button you get when you install Chrome in Windows 11, here's how you can permanently switch to Chrome on Edge.
Again, there's a big change here in Windows 11 compared to Windows 10. Rather than visiting a single app default settings page and using a big button to click to change the web browser by default, you will need to change the default for each web link type or file type individually. You can see the change in our slider above, but here's how.
Step 1: Open Google Chrome and click on the settings page
2nd step: Choose Default browser on the sidebar
Step 3: Click it Default button
Step 4: In the settings page that opens, find Google Chrome in the Application search box
Step 5: Click the link to the right of the box and select Google Chrome. VSchange each of the default file types or link types from Microsoft Edge to Google Chrome.
In Microsoft's fairness, the most commonly used website types and links should be changed up front. These include .htm and .html. You can swap them out if you like. When you're done, just close the web browser and you're good to go.
Switch to another web browser
If Google Chrome is not your preferred web browser, the steps to change the default web browser may be different for you. Follow our instructions below to learn more about how you can change this.
Step 1: Open the Windows 11 Settings app
2nd step: Click it apps link in sidebar
Step 3: Click it Default apps right subsection
Step 4: Under where it is written set defaults for apps find your web browser in the list
Step 5: Click on the name of the web browser
Step 6: Change each file type or link type in the list to be named after your browser instead of Microsoft Edge.
Possible changes to come?
Reaction to these settings changes has been very mixed and there is currently a thread in the Windows 11 feedback hub with over 600 upvotes on it. Spokespersons for other web browsers also criticized Microsoft's new way of changing the default web browser. Microsoft, however, says it "always listens and learns, and welcomes customer feedback that helps shape Windows." That said, there is hope that things will change soon.
Share this post: