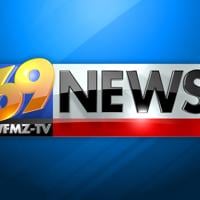 Website.Design, a Leading Web Design Company, Expands Presence in Northwest Arkansas | News
BENTONVILLE, Ark., February 3, 2022 /PRNewswire-PRWeb/ — Leader web design company, Website.Designis delighted to announce the expansion of its geographic footprint to include a local presence in Bentonville, Arkansas. The establishment of a Bentonville creation of websites office, coincides with the move of company executives to the region. However, the company sees the local area as a hotbed of growth for years to come.
"We are delighted to open an office in Bentonville," said Ryan Nead, vice president of sales and customer engagement. "The region has continued to grow and the city is investing heavily to attract the best tech talent to the region. We expect this growth to continue in the years to come and we are delighted to be geographically linked to the region. future of Northwest Arkansas."
The company joins a host of much larger and well-known companies that have chosen to call Northwest Arkansas home, including Walmart, JB Hunt and Tyson Foods. In the past, the company has worked with Expedia, Purple, Shopify, Carmax, and Godaddy. Website.Design has also helped countless small local businesses transform their businesses in the digital age.
At Website.Design, the company offers custom UX/UI design and development for websites, mobile apps, and custom platforms with almost any feature set imaginable. The company employs and contracts software developers across the technology stack, including front-end designers and back-end developers, bringing together exceptional teams capable of tackling and deploying almost any complex project on schedule. and within a defined budget. The company also provides custom software support and staffing augmentation for companies looking to scale their internal teams to meet rapidly growing engineering needs.
"Our work with companies of all sizes and across industries underscores our ability to adapt to the needs of very different types of customers," says Nead. "Whether we're building the UX of a custom website for a local restaurant or the server-side architecture of a logistics platform, our team has the deep knowledge to create real solutions for customers, regardless of their size or their industry.We believe we will bring a lot of benefits to local businesses in Northwest Arkansas and surrounding areas. »
About Website.Design
Website.Design is owned and operated by software development company, DEV.co. The company provides custom web design and development for various CMS platforms (e.g. WordPress, Shopify, BigCommerce, Wix, Weebly, Webflow and others) as well as custom development using a wide variety of software languages , depending on the specific needs of the project. The company also provides unique software staffing and staff augmentation support to growing companies looking to scale engineering talent capacity.
DEV.co is also affiliated with SEO company SEO.co. Originally founded in Seattle, Washington in 2010, SEO.co and acquired by DEV.co in 2019.
SEO.co is the premier digital marketing agency specializing in quality link building services, content marketing, copywriting and CPC management. The agency also serves as a B2B consultant on a private label basis for numerous clients in a wide variety of industries, including retail, sports, finance, education and charities. The company's client list includes dozens of Fortune 500 companies and numerous venture capital-backed startups.
Media Contact
Ryan NeadDEV, +1 (206) 438-9789, [email protected]
SOURCE Website.Design